-By Katlyn Richardson, RN
Many of us start to notice a change in our hair as we progress through life, showing us how our daily choices have had an impact on the overall health of our hair. The journey to healthier hair is never a "one size fits all" journey, but rather one that we at the Quatela Center can tailor specifically to your needs. We are here to help you every step of the way.
First Things First
When you start to notice hair loss or thinning to your existing hair, there are many non-pharmacological steps you can take to improve your scalp and hair health:
Increase your water intake – hydrated skin and hair are healthy skin and hair
Include the following into your daily diet:
Take over-the-counter supplements available at Q the Medical Spa:

Nutrafol
Sugarbear® Hair vitamins

Use hair-strengthening products:

Tricomin Clinical shampoo, conditioner, and energy spray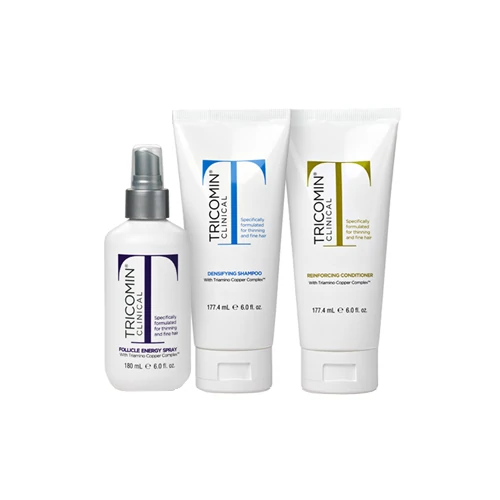 How We Can Help
If these aren't giving you the improvements that you desire, it may be time to reach out to our Patient Consultants and discuss the other options that are available. You can schedule a consultation with one of our hair restoration surgeons to discuss:
Here at the Quatela Center, we can target the root causes of your hair loss and create a customized treatment plan that fits your lifestyle and helps give you the results you desire. The available treatment options can be done independently or in conjunction with other treatments, allowing for a personalized plan for each patient's needs. Hair restoration is a journey, but luckily not a journey you have to take alone!
For more information on any of the treatments mentioned above, or to speak to a Patient Consultant, call our office at 585.244.0323.